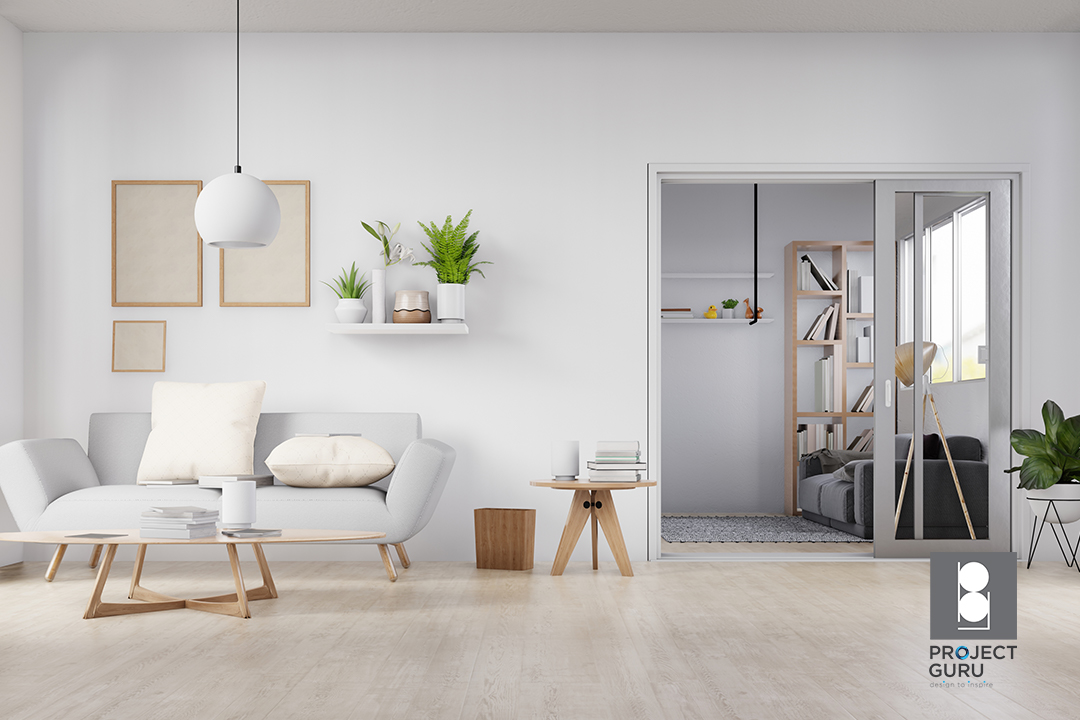 Over the years, Singaporeans have noticed that newer homes, whether it's a resale HDB flat, a BTO flat, or condos, are getting smaller. Living rooms are no longer as spacious as they used to be, and bedrooms today seem to hold no more than a bed. The thing about small homes is that when they're done well, they can feel like cosy retreats.  But crowding all your belongings into a tiny space can leave you feeling claustrophobic, cramped, and anything but comfortable. 
No matter the size of your house, we all want a little extra space to enhance our home interior design and make our spaces feel more spacious and inviting. As such, creating a sense of roominess is one of the most common problems people face when decorating their homes in Singapore. Read on as we reveal five tips to help you create that feeling of spaciousness in your home, regardless of how small it may be.
1. Show the flooring
When you are brainstorming renovation ideas for your new HDB flat, it's important to keep in mind that the spaciousness of the interior becomes apparent when the flooring is visible to its full extent. To achieve this, learn to levitate your furnishings and fixtures where possible. Installing wall-mounted joinery or shelving in a bedroom will create this optical illusion in most rooms.
It's also possible to trick the eye further by choosing furniture with legs so you can see what's underneath, which allows air to circulate more freely. Having furniture like this also makes cleaning easier.
2. Create a seamless connection between indoors and outdoors
If you're moving into a brand new condo unit with a balcony, you might consider creating a connection with the outdoors that will help your interior feel more spacious. When planning your condo renovation, consider incorporating a mini garden to make your home more spacious and usable. The outdoor space can be used as a little dining area, an additional lounge area, or as a place for children to play. Make sure the doors leading to your outdoor space are clearly visible and can be easily accessed. By potting up some herbs or hanging plants, you can make your balcony space visually appealing, even if you don't use it frequently.
3. Rearrange your mirrors to achieve a greater sense of openness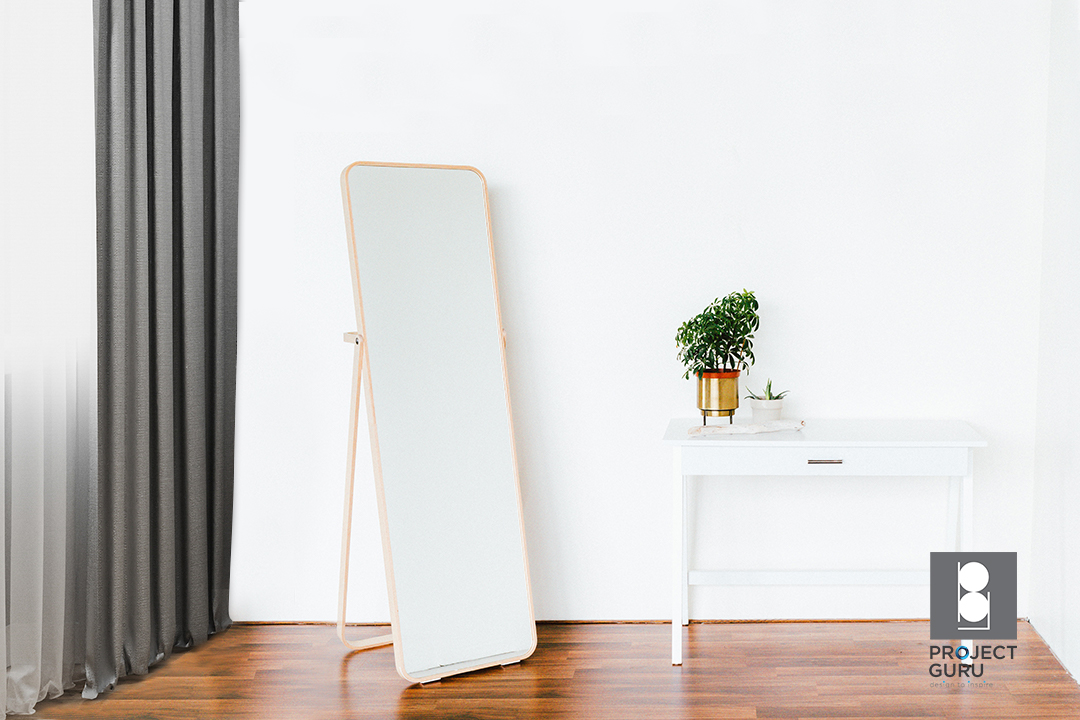 For those who are redesigning and planning their first BTO renovation, another tip worth mentioning is that mirrors are another great way to make a small space seem larger and taller, as they reflect light to give the illusion of more space. If you strategically place mirrors opposite windows to reflect natural lighting, your room will appear bigger than it really is.
4. Paint the walls and ceilings white
Any room can instantly appear larger with a fresh coat of white paint. A trick behind this trick relies on the fact that white is light-reflective, whereas the darker a colour gets, the more light it absorbs. Adding a satin or gloss finish will further increase the amount of light reflected, creating a more spacious effect.
White is a good choice when you are planning HDB renovation ideas for your home because it simplifies the space and highlights its architecture. It's a great colour for small spaces that can quickly look cluttered. If you're worried that an all-white space will feel cold, try pairing it with warmer elements, such as wood or textured items.
5. Utilise natural light as much as possible
By letting in natural light, you can create a more inviting and cosy atmosphere. Another great home interior design tip is to make the most of natural light as much as possible. Depending on the situation, this may entail creating a larger window opening or demolishing a wall or two.
Using reflective surfaces and lamps can help give the illusion of more space and light if your natural light sources are limited. Lighting a room with white lamps rather than ones that glow yellow can also provide the illusion of more light in an interior.
Make Your Room Appear More Spacious
Despite what many people think, making your compact home appear more spacious can be easier than you think. The three simple elements of scale, light, and movement are what create the illusion of more space.
With ProjectGuru, you can create home renovation ideas that can make your interiors appear spacious simply by learning interior decorating tips from our designers. The designs we create are tailored to meet your specific needs, regardless of whether you live in a resale flat, a brand new condo, or a BTO flat. Contact us today to speak with our designers!