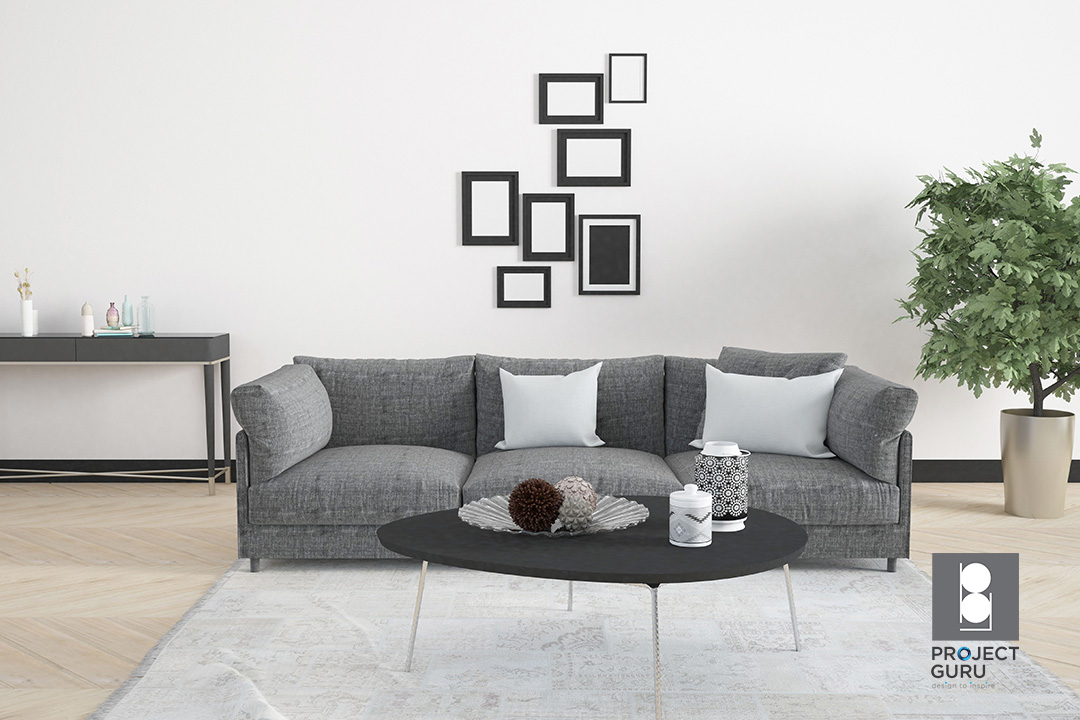 Have you been scouring the internet looking for home renovation ideas to inspire your HDB makeover project? Given the wealth of interior design trends available, we understand how challenging it can be to make your decision. After all, you don't want to fall into the trap of following a short-lived trend.
In that case, why not consider monochromatic decorating? A monochromatic colour scheme is an excellent way to create a harmonious look at home. It can even be as bold and eye-catching as you desire, making it highly effective for those looking to create a stylish aesthetic in their homes.
What is a monochromatic colour scheme?
You can be forgiven for thinking that a monochromatic colour scheme consists of one colour. After all, that is the definition of the word "monochromatic". However, in the world of interior decorating, a monochromatic colour scheme utilises various shades and tones of the same colour to add a sense of differentiation within a space.
And you are not restricted to just black, white, and grey either. If you are not a fan of the dull colour palette seen in several modern interior design trends, you can opt for a monochromatic interior using a warm colour palette. So as you begin decorating your home, let us share how you can recreate the monochromatic decorating trend in your own home.
Choosing your colour palette
Choosing the base colour for your monochromatic look is the most important decision you need to make, as this will be the dominant colour featured in your home. Therefore, it is crucial to choose a colour that suits your style while complementing your existing furniture. After you have decided on your base colour, you can begin looking at the various tints, tones, and shades you can incorporate into your monochromatic colour scheme.
Lighting is a vital aspect of any home interior design. So this is a crucial factor you need to consider when choosing your colour palette. This is because certain colours have specific undertones that look different under varying lighting conditions. Selecting a shade with a high undertone may clash with your ombré colour scheme.
Add texture and pattern
Any good interior design firm will inform you that an interior featuring the same colour scheme can look "samey". While that is the aim of a monochromatic colour scheme, it never hurts to introduce texture and pattern into the interior to break things up, preventing everything from blending together. 
Sofa cushions and carpets are the ideal ways to incorporate texture and pattern into your living space. You can also consider purchasing artwork to decorate the room or using textured wallpaper if you want to liven the place up. Just remember to ensure the fabric colour of your soft furnishings matches your desired monochromatic colour palette.
Add a contrasting tone
Introducing a contrasting tone to your monochromatic colour palette may seem counterintuitive. However, a statement piece in a bold, contrasting colour can add visual interest to your monochromatic room. By bending the rules of this decorating trend, you can shake things up and make things less formulaic.
If you prefer something more subtle, you can opt for something less conspicuous, like placing teal sofa cushions in a room dominated by shades of grey. Artwork is also another excellent way to add contrast and disrupt your monochromatic look without having the piece dominate your living space.
If you liked what you have seen from the monochromatic decorating trend, be sure to consult an interior designer who can guide you in achieving your desired monochrome look.
ProjectGuru is an interior design firm in Singapore that specialises in unique home renovation ideas. Our team understands that every homeowner has their preferences and needs. As such, we seek to listen attentively to your requirements so that we can help you design your dream home. Do not hesitate to contact us today if you are interested to learn more about our services.