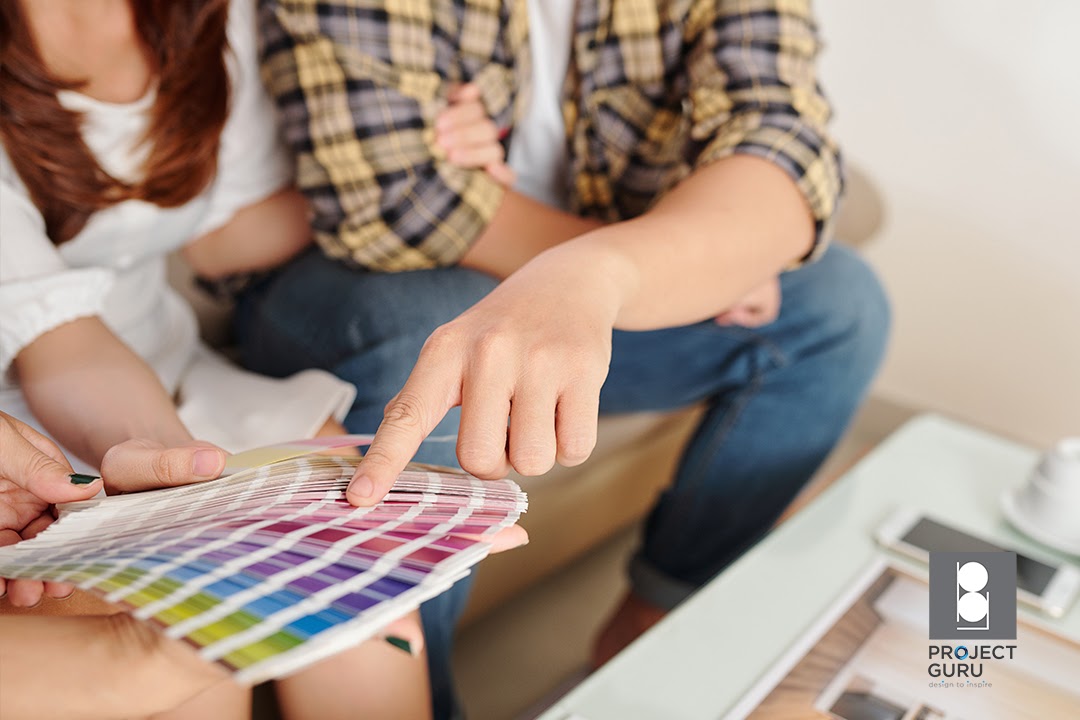 Buying your own home is one of the most rewarding things you can do as an adult in Singapore –  but it doesn't just stop there. After buying your first home, you will have to figure out your finances for your home renovation and think about the home interior design as well. Home renovation is very costly in Singapore, which is why you should choose an interior designer who is capable of fully understanding your needs and coming up with design solutions that cater to your specific preferences.
Whether it's a BTO or HDB resale renovation, this article will help first time home buyers like yourself understand what are some of the important things to look out for when choosing an interior designer:
1. Check HDB licensing
Before signing any contract, it is important to ensure that the interior design company you're engaging in is HDB-licensed. In case you're wondering what it means to be HDB-licensed, it simply means the company has undergone training by HDB so they know how to carry out proper renovation works in HDB flats without causing any damage to the building structure or affecting other units. A HDB-licensed home interior design company will ensure that they keep the proper guidelines in mind when coming up with modern interior design solutions for your new home.
It's easy to check for HDB licensing, which is why this has to be the first step of your home renovation planning process. Simply visit HDB's website and search for the name of the interior design company. On this site, you can find the company's registration number, find out if the company has committed any infringements in the past, and see whether the HDB license is active.
2. Research the interior design company's expertise
It is common for interior design companies in Singapore to specialise solely in one type of design, whether it's commercial or residential. There are some companies that prefer to work on specific themes when it comes to home interior design, minimalist and japandi homes are among Singapore's most popular design themes.
However, at ProjectGuru, our team of expert design consultants boast a wide range of skills and creativity and are well-equipped to help with both your residential and commercial interior design needs. Take a look at our portfolio to have a quick overview of our previous works and the HDB homes we have transformed! This will give you a general idea of the overall design concept and from here, you will be able to determine which ones suit your personality and preferences.
When studying a company's credibility, it's a good idea to read their customer testimonials and reach out to them on social media to get some first-hand experience of their customer service. Seeing how responsive they are is an important factor since you want to make sure you can communicate effectively with them. 
3. Discuss your budget
When it comes to considering your budget, it's tempting to go with the lowest quote. However, we don't recommend doing this as you may end up getting yourselves locked into a contract that only uses cheap or unattractive materials. Sometimes, changes may not even be made at all and this is something you'll want to avoid at all costs. Renovation is a long-term investment, and a well-designed concept can quickly turn into a nightmare if you choose an inexperienced contractor. 
Before your initial meeting with your interior designer, it would be helpful to decide on a budget in advance. With that being said, it's important to come to your meeting with an open mind as your home interior designer can guide you with the expected costs for all the products and services you will need during your home renovation.
4. Establish the timeline
The next step is to determine the timeline for your home renovation project after discussing the budget. While it is normal to encounter unexpected delays, keep in mind that a reliable interior design company will stick to their timeline as closely as possible. In the event that an unexpected issue arises, the company should notify you promptly so that you are aware of the change in schedule. The testimonials written by the company's previous clients can also provide insight into whether or not they consistently meet deadlines and communicate effectively.
5. Ask the right questions when meeting your interior designer
Finally, it's vital that you ask the right questions when meeting up with a potential interior designer. Look at the company's website and social media profiles before your meeting to see if their design concepts align with what you are looking for in your BTO or HDB resale renovation project. To help you get started, here are some questions to ask:
How would you describe your design style?
What design services do you offer?
Are you able to work with my budget?
Finding the right interior designer for your home renovation
Searching for the right interior designer can be overwhelming, but it's also a fun process.  Ultimately, you'll want to work with someone who can come up with design solutions based on your specific needs while staying within your budget.
ProjectGuru is your one-stop shop for all your interior design and renovation needs. Experience a seamless interior design process when you engage our team of design consultants. If you're ready to set up an initial consultation with our team of expert interior designers, reach out to us today!
{ "@context": "https://schema.org", "@type": "BlogPosting", "mainEntityOfPage": { "@type": "WebPage", "@id": "https://projectguru.com.sg/tips-on-choosing-the-right-interior-designer-for-your-first-home/" }, "headline": "Tips On Choosing The Right Interior Designer For Your First Home", "description": "Buying your own home is one of the most rewarding things you can do as an adult in Singapore – but it doesn't just stop there. After buying your first home, you will have to figure out your finances for your home renovation and think about the home interior design as well.", "image": "https://projectguru.com.sg/wp-content/uploads/2021/10/Interior-Designer-Discussing-Home-Renovation-Plan.jpg", "author": { "@type": "Organization", "name": "Project Guru" }, "publisher": { "@type": "Organization", "name": "Project Guru", "logo": { "@type": "ImageObject", "url": "https://projectguru.com.sg/wp-content/uploads/2021/07/cropped-logo-long.png" } }, "datePublished": "2021-10-27" }