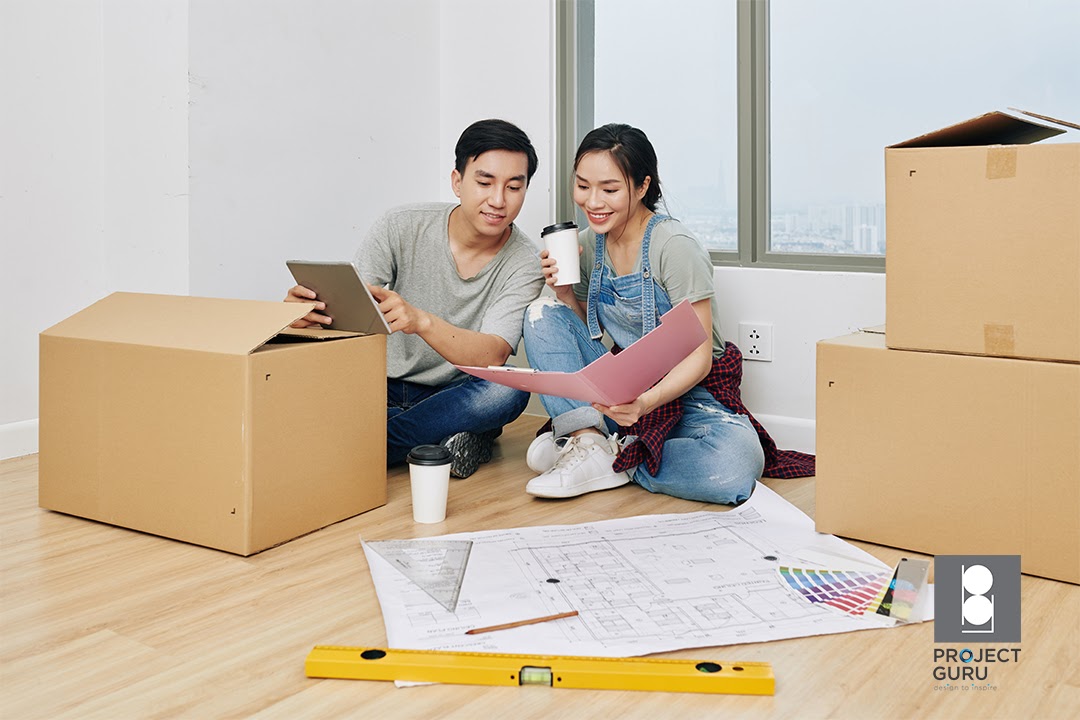 The initial meeting with your interior designer is always the most exciting as discussing home renovation ideas can make you feel like you are just a few steps away from moving into your dream home. In this phase, you'll be discussing and making decisions with your designer about everything from the walls' colour to furniture selections and your home's functionality. 
For first-time homeowners, it can feel exceptionally overwhelming at first. That is why before you meet with your designer to discuss modern interior design ideas for your home, it's best to get yourself prepared in advance. Here are four things you should prepare before meeting with your interior designer for the first time:
1. Floor plan
As with anything else, if you want things to go swimmingly, you'll have to do your homework beforehand. The first thing you should bring along to your initial meeting with your interior designer is the floor plan of your home. Providing your interior designer with a digital floor plan of your home will help them envision your home more clearly before brainstorming home renovation ideas. Homeowners can now access information on their property for free on the Singapore Land Authority's new online service, MyProperty. Simply download your home's floor plan and you're good to go! If you do not have access to your home's floor plan, you can use the approximate room dimensions.
2. Budget
It's important to know how much you're willing to spend on your renovation before you begin your research for the best interior design in Singapore. Establishing a rough budget beforehand will help your interior designer plan his next steps and gauge the extent of the renovation. It helps to set the expectation regarding the design details and choice of furniture. Before you begin, visit multiple furniture stores and interior design showrooms to get a sense of the cost. This way, you can allocate your budgets and also think about the theme of your home while you're at it. It's good to have a ballpark budget before meeting with your interior designer, but try to keep an open mind. At the end of the day, the interior designer knows what's best and he can even guide you regarding the expected costs of all the products and services you may need.
3. Scope of work you need to get done
It's essential to decide what you'll need from your interior designer. Have a think about whether you'll be needing a full renovation that includes hacking of walls, or just basic renovation works. Don't worry about not knowing the specifics yet, just having a general idea is enough. Think about specific elements that you would like, rooms that you want to redesign, furniture requirements, and storage needs. It would be helpful to bring photos of the areas in your home you wish to remodel. This helps your interior designer forecast the steps necessary to come up with a concept within your budget. Make sure you are clear on your objectives from the beginning and inform your designer how often you would like to receive updates about your home renovation. In order for your renovation process to run smoothly, transparency is extremely important! This way, you can manage your expectations accordingly.
4. Questions to ask your interior designer
A myriad of questions will likely come up during your first consultation with your interior designer. At ProjectGuru, our initial consultation is focused on gathering your design and renovation requirements and preferences so that we can tailor our solutions to meet your budget. It's good to make a list of all the questions you have about your home's design dilemmas. Here are some questions you can ask your interior designer at your first meeting if you are unsure what to ask:
Which design style will work best for the existing furniture in our home while we renovate?
Can you show us some examples of designs you have used in the past?
Are you able to walk me through the whole design and renovation process?
Is there a warranty on the fixtures?
Discussing home renovation ideas with your interior designer
The first meeting with your interior designer is one of the most crucial steps in the renovation process. Preparing in advance before meeting up with your interior designer helps to speed up the process of brainstorming home renovation ideas. The designer will be able to better understand your preferences if you give them a few directions to follow.
If you have plans to redesign your home and don't know where to begin, ProjectGuru has you covered. Our designers focus on creating creative and innovative solutions tailored to your needs. Get in touch with us today to schedule your initial consultation with one of our interior designers!